Hello, you're probably just wondering why you are you are here well... I just wanna talk a bit about myself!。◕‿◕。
₊°︶︶︶︶︶︶︶︶︶︶︶︶°‧‧₊˚˚
My name is Helen I Hope you feel comfortable here :).
₊°︶︶︶︶︶︶︶︶︶︶︶︶°‧‧₊˚˚
I love making friends and I hope I can be your friend! My discord is 𝗮𝘀𝘁𝗿𝗼𝗴𝗶𝗿𝗹 ⁎🪐⁺˳#4790 If you wanna chat with me!
₊°︶︶︶︶︶︶︶︶︶︶︶︶°‧‧₊˚˚
My zodiac sign is a capricorn!
I also love to play Roblox and Sky!
Also, God loves you amen🙏
₊°︶︶︶︶︶︶︶︶︶︶︶︶°‧‧₊˚˚
My discord server♡´・ᴗ・`♡
My Linksʕ•ᴥ•ʔ☽✞❤︎
Here are some links i have myself!
Here are some links I have myself If you like check them out! (Its an option for you to join the links!)
Alittle bit about myself!
About
Hello, my name is Miranda I'm Helen's sister hope you feel comfortable and get to know us!
I love playing Roblox!
I love dancing and my dream to be famous!
Hope you get to know me a little I'm sorry if I don't give you so much info but I hope we can be friends!
Amen God bless you🙏
My links 🔗 💕
Some links
Here are some of my links you might like mine if you want maybe you could sub and follow it would mean the world to me thank you!ᴥ︎☕︎︎
Copy and paste fonts
Hello! Here are some fonts and symbols to copy and paste if you like!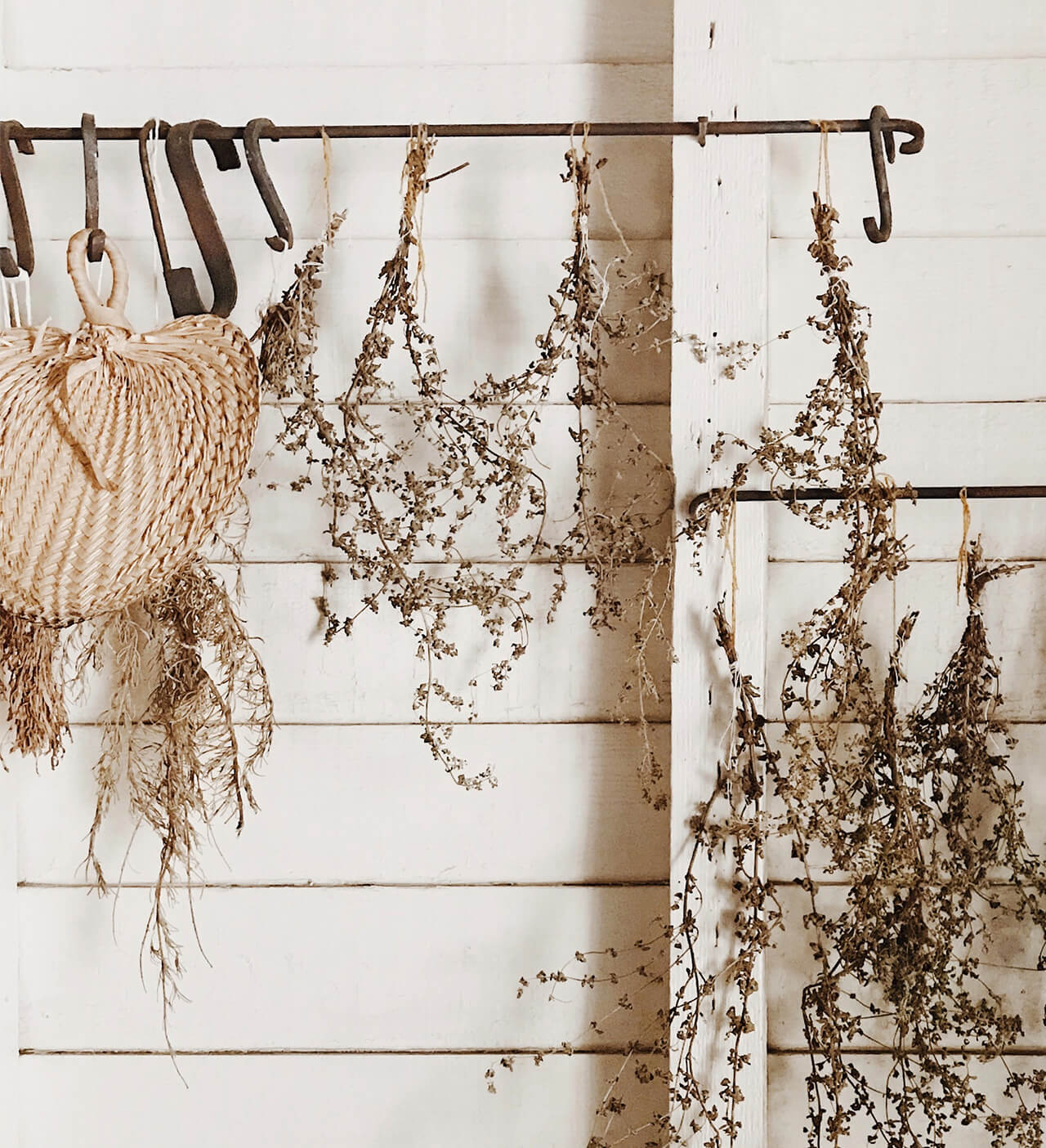 Fonts
{ }🌱꒦꒷꒦꒦꒷꒦꒷꒷꒦ ✆➳𓆉︎✎◜◝❏⌲⊹⋆☄︎:ੈ✩₊˚↳✰✯☆✩✵ ꒰꒱ ⁀➷ °• ੈ♡₊˚•. ↳ ♡ ≡ ✦ ͙ ˚ シ — ˗ˋ ୨୧ ˊ˗ — ↰ ↱ ↲ ↳ aFree symbols
0:35 ━❍──────── -5: 32
↻ ⊲ Ⅱ ⊳ ↺
VOLUME : ▂▃▄▅▆▇ 100% 🐮🐚🔭🧴💿🥥🌴🥛🧺🩹✉️🏹🖇🍚🥽🦢𓆉☏☔︎︎☂︎︎♲︎☯︎︎ ♧ ︎𓇽✈︎
Questions𝘄𝗲𝗮𝘁𝗵𝗲𝗿 𝗽𝗮𝗰𝗸: ☀︎☁︎☂︎☃︎❅❆☄︎℃℉ 𝗲𝗻𝗷𝗼𝘆 𝗯𝗲𝗯!
-are u scared of horror movies?
-how many phones u had?
-is ur room aesthetic?
-if u fav color is blue u have to copylink!
-how long u had your acc?
-do u prefer more dresses or pants?
-does ur friends like ur type?
-do u like the color of ur eyes?
-what is ur favorite childhood show?
-do u follow ur followers back?
-do u have a fp?
-how many fps u think ur idol has?
-why did u make ur acc?
-whats ur fav led lights color?
-are u over the age 10?
-tell me fact abt u in comments!
-pick a number of 1-10 and find ur number twin in da comments!
-if u could go back to any year what year would it be?
-if you colud buy any type of food what would you buy?
-if you could be any animal what would you be?
-what is your favorite sport?
-who do you admire the most?
-who is your favorite cartoon character?
-if you had 100$ free what would you buy with them?
-if you could go anywhere in the world where would you go?
-what is your dream job?
-are you a morning or a night person?
-what is your favorite hobby?
-what is one thing that annoys you the most?
-what was the strangest thing you ever eaten
-with how many pillows do you sleep?
-who has the best phone in your family?
-decribe yourself in 3 words.
-what would you do with your '15 minutes' fame?
-where would u go if you were invisible?
-how many books have you read till now?
-what movie was so sad that u will never watch it again?
-have you ever called someone mom that wasnt even your mom
-have you ever blamed something to your siblings that you did?
-have you ever gotten 100% on a test?
-have you ever made a prank call?
-have you ever ignored a doorbell ring?
-have you ever blown bubbles on milk?
-have you ever had a surgery?
-do you drink your tea or coffe with sugar?
-do you prefer more baths or showers?
-invent your own word! What does it mean?
-do you like reading?
-what are you hearing right now?𝗰𝗮𝗽𝘁𝗶𝗼𝗻𝘀:
-𝐓𝐢𝐭𝐥𝐞 : ┊🕰:: ┊𝐭𝐚𝐠𝐬 𝐛𝐞𝐥𝐨𝐰 : ___ ꒰ ꒱
-࿔・° ┊͙ ➤ 𝐡𝐞𝐲! ఌ ┊͙- 1:30𝐩𝐦 | ⌞ 𝐒/𝐎:⌝ | ⋒ | 𝐈𝐁: fyp! | 🧁 | 𝐓𝐀𝐆𝐒 ఌ -
-┊↳ 𝗆𝖾𝗌𝗌𝖺𝗀𝖾:: ┊𝗍𝖺𝗀 𝗂𝖽𝗈𝗅 :: ┊𝗍𝗂𝗆𝖾 { 🕰️} :: ┊𝗍𝖺𝗀𝗌 🏷️::
- ⬫ִׄ ﹌ ︴𓂅 𝐒/𝐎: ┊꩜┊ 𝐭𝐚𝐠𝐠𝐢𝐞𝐬: 𓂅 『 』-役職⊹˚˖ ༊ 🍥 𓈈 ily all <3 ⬫ִׄ ﹌ ︴𓂅 𝐒/𝐎: ┊꩜┊ 𝐭𝐚𝐠𝐠𝐢𝐞𝐬: 𓂅 『 #fyp #viral #trending #charlidamelio #aesthetic #dunkin 』
-┊↳ 𝗆𝖾𝗌𝗌𝖺𝗀𝖾:: your pretty┊𝗍𝖺𝗀 𝗂𝖽𝗈𝗅 :: @addisonre┊#fyp-役職⊹˚˖ ༊ 🍥 ! ︴𓂅 ib: ┊꩜┊ 𝐭𝐚𝐠𝐠𝐢𝐞𝐬:
-✎//𝗜𝗕: // ꒰⚡︎꒱ 𝗗𝗧: (your idol)// ꒰⚡︎꒱:: 𝗦/𝗢 :: 𝗻𝗼𝗯𝗼𝗱𝘆 // {⏰}:: 13:00 𝗣𝗠 // {🗒️}:: 𝗧 𝗔 𝗚 𝗦:#...
- ʚ hi guys! ɞ ┊ ➤ ┊ılı.lıllılı.ıllı.┊➝ ┊ 𝐭 𝐚 𝐠 𝐬 :: #luerae #fyp #actives? #trends || ⋒
-ʚ 𝗒𝗈𝗎𝗋 𝗅𝗈𝗏𝖾𝖽 ⚡︎ɞ 𝐈𝐁 :: _ — 𝐓𝐀𝐆𝐒 — ::
-• have an amazing day! •┊⋒┊𝐈𝐁: idk !<𝟑┊꒰⏰꒱ 8:50 | @ ( your idol ) ┊꒰🗓꒱┊⚡︎ #xyzbca #ly #actives?-🫖·˚ ༘ ┊𝗂𝗅𝗒𝗌𝗆 ◟̆◞̆ ┊ ılı.ıllı. ┊ ꩜ ┊ఌ┊
-[Menu: (ur food) ~ ⏰: (ur time) ~ Tysm for (ur followers) | How is your day? | Have a amazing day | 📝: 𝐮𝐫 𝐛𝐞𝐚𝐮𝐭𝐢𝐟𝐮𝐥
-꒰ 🗒:: 𝐈 𝐥𝐨𝐯𝐞 𝐲𝐨𝐮! ꒱ 𝗺𝗲:: ┊@𝐭𝐚𝐠 𝐲𝐨𝐮'𝐫𝐞 𝐢𝐝𝐨𝐥!┊𝘁𝗮𝗴𝘀:: #┊𝘀/𝗼:: ➝ 𝐢𝐛:: ➝𝐓𝐢𝐦𝐞:🕰️┊𝐚𝐦/𝐩𝐦 ꒱𝗯𝗶𝗼𝘀:
— ˗ˋ ୨୧ ˊ˗ —
- daily #𝗮𝗱𝗱𝗶 feed 𖤐
- ↳︎ ps. ur 𝗹𝗼𝘃𝗲𝗱! ◡̈
- 🥽 ty for❝ charli d'amelio ﹞જ ⌟
📢 ᜊ ·˚ ༘ stay strong ⊹˚˖⁺
❝ pronouns ❞⚡︎ tc:⌗ something ᜊ shop ✿
⤷‧₊˚ fandom :: stay safe !
— not impersonating 🧾✎ᝰ 𝐘𝐨𝐮𝐫 𝐚𝐦𝐚𝐳𝐢𝐧𝐠
☻✰ 𝐃𝐚𝐢𝐥𝐲 #𝘇𝗼𝗲 𝐟𝐞𝐞𝐝
◡̈⚡︎ 𝘇𝗼𝗲 𝐢𝐬 𝐛𝐚𝐞— ˗ˋ ୨୧ ˊ˗ —
𖤐 daily #t𝗰𝗵𝗮𝗿𝗹𝗶 feed 𖤐
꒦꒷꒦꒦꒷꒦꒷꒷꒦꒦꒷꒦
↳ 𝗶𝗹𝘆!◡̈⌜ 𝖺𝖽𝖽𝗂 𝗅𝗈𝗏𝖾𝖻𝗈𝗍 જ ⌟
⤷ ᜊ ·˚ ༘ -𝐬𝐮𝐧𝐫𝐚𝐞- ! ⊹˚˖⁺
#tc:idk🐇₊ ˚ .⌗ ᜊ stay safe
sunkin :: ⌜✿⌟
tc :: me | 好きだ
⌜not impersonating⌟🌸 ₊ ˚ .⌗ ᜊ stay safe
angel :: ⌜✿⌟
tc :: me | 好きだ
⌜not impersonating⌟— ˗ˋ ୨୧ ˊ˗ —
- 𝖽𝖺𝗂𝗅𝗒 𝗺𝐮𝐥𝐭𝐢 𝖿𝖾𝖾𝖽 <3 -
- ↳︎ ps. ur 𝗹𝗼𝘃𝗲𝗱! ◡̈ -— ˗ˋ ୨୧ ˊ˗ —
- 𝖽𝖺𝗂𝗅𝗒 𝗦𝘂𝗻𝗸𝗶𝗻 𝖿𝖾𝖾𝖽 <3 -
- ↳︎ ps. ur 𝗹𝗼𝘃𝗲𝗱! ◡̈ -— ˗ˋ ୨୧ ˊ˗ —
daily #𝗽𝗶𝗽𝗲𝗿 feed!↴
p.s 𝗶 𝗹𝗮𝘃𝗮 𝘂— ˗ˋ ୨୧ ˊ˗ —
◡̈ sienna 𝗳𝗲𝗲𝗱┊⋒
➝ 𝗯𝗲 𝗉𝗈𝗌𝗂𝗍𝗂𝗏𝖾!— ˗ˋ ୨୧ ˊ˗ —
- 𝖽𝖺𝗂𝗅𝗒 𝗖𝗵𝗮𝗿𝗹𝗶 𝖿𝖾𝖾𝖽 <3 -
- ↳︎ All 𝗦𝗺𝗶𝗹𝗲𝘀 here! ◡̈ -— ˗ˋ ୨୧ ˊ˗ —
𖤐 daily #𝗯𝗿𝗼𝗼𝗸𝗲 feed𖤐
꒦꒷꒦꒦꒷꒦꒷꒷꒦꒦꒷꒦
↳ 𝗶𝗹𝘆! ◡̈𖥻ur name ᜊ
⤷‧₊˚ fandom name :: stay safe !
— not impersonating 🧾
❝ ur such a dream to me ! ❞
⊹ ·˚ ༘ ࿐☕︎𝚍𝚒𝚡𝚒𝚎𝚜 𝚕𝚘𝚟𝚎-𝚋𝚘𝚝
𝕟𝕠𝕥𝕚𝕔𝕖𝕕 0𝕩
𝑖𝑙𝑦 𝑑𝑖𝑥𝑖𝑒☕︎✎ᝰ┆#𝗿𝘂𝗯𝗲𝗿
➹ thanks for 𝟯𝟭𝟲𝟰 𝗳𝗼𝗹𝗹𝗼𝘄𝗲𝗿𝘀 ꒱
˗ˏˋ 🌻- 𝘆𝗼𝘂𝗿 𝗹𝗼𝘃𝗲𝗱! ´ˎ˗❝ addi and char﹞જ ⌟
☕️ᜊ ·˚ ༘ stay strong ⊹˚˖⁺
❝ pronouns ❞⚡︎ tc:𝖽𝖺𝗂𝗅𝗒 #𝗻𝗶𝗸𝗶𝘁𝗮 feed! ☻︎ 𝗐𝖾𝖺𝗋 𝖺 𝗺𝗮𝘀𝗸 𝗒𝗈𝗎 𝖺𝗋𝖾 𝗹𝗼𝘃𝗲𝗱!𝘄𝗵𝗲𝗻 𝘁𝗵𝗲 𝘀𝘂𝗻 𝘀𝗵𝗶𝗻𝗲𝘀 𝘄𝗲 𝘀𝗵𝗶𝗻𝗲 𝘁𝗼𝗴𝗲𝘁𝗵𝗲𝗿 ✨
𝘁𝗼𝗹𝗱 𝘆𝗼𝘂 𝗶 𝘄𝗶𝗹𝗹 𝗯𝗲 𝗵𝗲𝗿𝗲 𝗳𝗼𝗿𝗲𝘃𝗲𝗿 🐮⊹₊⋆ ᜊ 𝖹𝗈𝖾 𝗅𝗈𝗏𝖾-𝖻𝗈𝗍 જ
ᜊ ·˚ ༘ ʚ 𝗁𝗂 𝗁𝖾𝖺𝗍𝗁𝖾𝗋! ɞ
↷ ⌗ tc :: ! ᜊ— ˗ˋ ୨୧ ˊ˗ —
🍉 ┊#sunkin ┊🍉
tc || cc: raesvoy
• 🌺 ur user 🌺𝘀𝘆𝗺𝗯𝗼𝗹𝘀:→ ↑ → ↓ ↚ ↛ ↜ ↝
↞ ↟ ↠ ↡ ↢ ↣ ↤ ↥ ↦ ↧ ↨
↫ ↬ ↭ ↮ ↯ ↰ ↱ ↲ ↳ ↴
↵ ↶ ↷ ↸ ↹ ↺ ↻ ⇄ ⇅°࿐ •*⁀➷ ❏ ➷。 ೃ࿔₊• ↳•*⁀➷ ❏ ➷。˚ ೃ࿔₊• ↳ ꒰꒱ — ˗ˋ ୨୧ ˊ˗ — ꒦꒷꒦꒦꒷꒦꒷꒷꒦ 「 」♡° ⸙͎ ˀˀ ♡⃕ ʚɞ ʕ•ᴥ•ʔ १ 𖥧 ⊹ ♥︎ ᨒ ˒ 시 𓄹 ! ‹3 ╱ ╲ 𓄹 ⌗ 𖦹 ꒰ ҂ ╯╭ ╮✰ ︿ ⊹ ↳ ↲ ➤╰► ៹❤︎❣︎☾☽♫✞シ㋛ت♡︎♥︎❥ఌꨄ❦☀︎︎☹︎☻︎☺︎︎☠︎︎༒☦︎︎✔︎☏𓆉⌫𓁹𓂀☯︎︎♲︎𒊹︎ᴥ︎♪➪⌨︎︎♧︎☘︎︎☁︎︎✌︎︎☜︎☝︎︎☞︎☟︎✍︎︎☕︎︎𓇽✈︎☮︎︎☃︎꧁꧂☂︎︎☔︎︎⚠︎︎𖠌ꕥ𖨆𓅓𓆙␈𐂃𐂂𓀬𓆈𓃗𓃱𓀡𓅷𓆏𓃰𓄁𓃠𓅿𓃟𓂻♔♕𓀿𓃒𓂉⚣⚢⚣⚥⚤𓅰:☁︎︎ ⤾·˚ ༘ :: ꒱ ➷。˚𖤐 ⋒ ⚡︎𖤐 ꒰ ꒱°• ੈ♡₊˚•. ↳ ♡ ≡ ✦ ͙ ˚ シ — ˗ˋ ୨୧ ˊ˗ — ↰ ↱ ꒰꒱— ˗ˋ ୨୧ ˊ˗ — ✈︎ ✰✧˖*°࿐ •*⁀➷ ❏ ˖* ೃ࿔ 𓆉◡̈ ꒦꒷꒦꒦꒷꒦꒷꒷꒦ ✎ᝰ ✿ ⚡︎.🐮🏐🕯🏹🌿🧺🥛🕊:ʚɞ ✰ ᝰ ꒰꒱
𖤐 ◡̈ ✎ ⋒ ✈︎
𖠰 ☼ ⚡︎ ⚯͛ ❄︎
꒦꒷꒦꒦꒷꒦꒷꒷꒦
— ˗ˋ ୨୧ ˊ˗ —:⤾·˚ ༘ :: ꒱ ➷。˚𖤐 ⋒ ⚡︎𖤐 ꒰ ꒱°• ੈ♡₊˚•. ↳ ♡ ≡ ✦ ͙ ˚ シ — ˗ˋ ୨୧ ˊ˗ — ↰ ↱ ꒰꒱— ˗ˋ ୨୧ ˊ˗ — ✈︎ ✰✧˖*°࿐ •*⁀➷ ❏ ˖* ೃ࿔ 𓆉◡̈ ꒦꒷꒦꒦꒷꒦꒷꒷꒦ ✎ᝰ ✿ ⚡︎➝ ࿔*:・゚⚡︎ ˗ˏˋ´ˎ˗ ꒰꒱ ⚯͛ 𖤐✰ ◡̈ •*⁀➷ ⚡︎ ✎ᝰ ﹋𖤐 ☼ :⋒◡̈𖤐ᝰ𝚊