Welcome
Follow me on my journey to teaching holistic health!
My Story
Why I've Decided to Fundraise
Hi there, my name is Meghan and I'm fundraising for my Yin Yoga + Breathwork Teacher Certification.

I am 19 years old and have always wanted to find my calling. Something to live for, but something of service to the world. I was always stuck on figuring out exactly what that was.

I completed high school this past June and am heading to college to pursue photography. While photography is something I am passionate about, I do feel that I'm going to school for the wrong reasons. I'm hoping to find direction there, that something might click, and maybe I'll get a degree and live happily ever after. However, I have a sneaking suspicion that I need something more soul-fulfilling and world-changing as a life-long career.

After being diagnosed with OCD and Anxiety at the age of 5, and Depression at age 10, mental health is something highly important to me. Going through high school as a 4.0 Honor Student with OCD...I was plagued with migraines, stomach aches, and dizzy spells the entire time. I was later diagnosed with Neurocardiogenic Syncope, POTS, and what may or may not be Cushing's Disease. I felt like I was suffocating. It was no way to live. I knew I needed an outlet for all my stress and anxiety. So...I turned to holistic health - breathwork and yoga.

Immediately I felt the neurological benefits and the overall calming effects of both practices. The stretching relieved my tense muscles, while the quiet period of breathing eased my overactive mind. I knew that these wonderful practices could benefit me (and others) in ways I hadn't even yet explored, and in order to deepen my practice and help others, getting certified would be the means of doing so. However, as a full time high school student now full time college student, I knew it'd be extremely difficult to afford certification (especially doing so privately, as I'd like to earn certification before telling my family I'd be leaving school).

So, I had a conversation with the Universe.

I said,

"Hey Universe, this yoga/breathwork thing is really working for me, could you please help me so that I can practice regularly, improve my mental health, and help others the same way I've been helped?"

I don't know what I was expecting, maybe to wake up and find some extra cash on my bed or something, and that didn't happen, but I heard the call. A call to teach yoga. A call to teach meditation, breathwork. A call to help others stop searching for peace from outside sources, but instead, from peace that's already within them.

The problem? I was full of doubt. "I'm not flexible enough, I am not grounded enough, and then there's the whole issue of money...how can I pay for this education when I'm already getting a completely different education at school? What would my family think?" I would ask myself.

But I would find myself in these situations where I would be completely enthralled with the idea of helping others escape the stress of society, all by moving their bodies and connecting with own self. That's when I knew, I couldn't put off getting certified any longer.

I refused to let my financial barriers stop me from responding to this calling. I started to try and think outside the box. Where could I get financial aid for yoga? My internet research lead me to the idea of fundraising. At first I was uncomfortable with the idea, as I'm not really one to ask for help, but I decided why not give it a chance? Why not create a space to tell my story?

That's the kind of thing people do when they are passionate and boy, I sure am. We take chances, and embrace uncertainty. I am following this deep seeded passion that drives me to keep moving forward, that tells me the time is NOW. The practices of yoga and breathwork have given me my dreams back, and boy am I dreaming BIG. I want so badly to be part of sharing this amazing gift to the world.

SO, do you have a generous heart for charity but sometimes wonder where your donation goes after you leave it? Trust me, I understand your reservations. I'm not the kind of person to ask for help. One of my favorite things to do is figure out the ways I will be paying this experience forwards, and I am constantly struck with inspiration. This is how I know its what I'm meant to do. Consider donating, even a dollar will help. And I will be forever grateful for your assistance. Or better yet, DONATE LOCALLY! Donate in your community. There's always someone out there who's life could change from YOUR help!

Program Cost + Details
The total cost for my teacher training (Yin Yoga/Breathwork) is $1,100 through the Whole Health Project. The reason I am fundraising for $1,200 is to cover the cost of a $72 membership to Yoga Trade, an online global network to thousands of wellness jobs across the world.

I am tightening my bootstraps and ALL of my extra resources are going towards being whole and complete with this education, I am putting every ounce of energy and willpower in that direction because I have never wanted something so strongly in my entire life.

So please, if you have the means, help me answer my calling. I've got a lot of work to do, and peace to share.
Venmo me @ the username: Meg-Gab

With sincerest gratitude,

Meghan ♡
My Message to You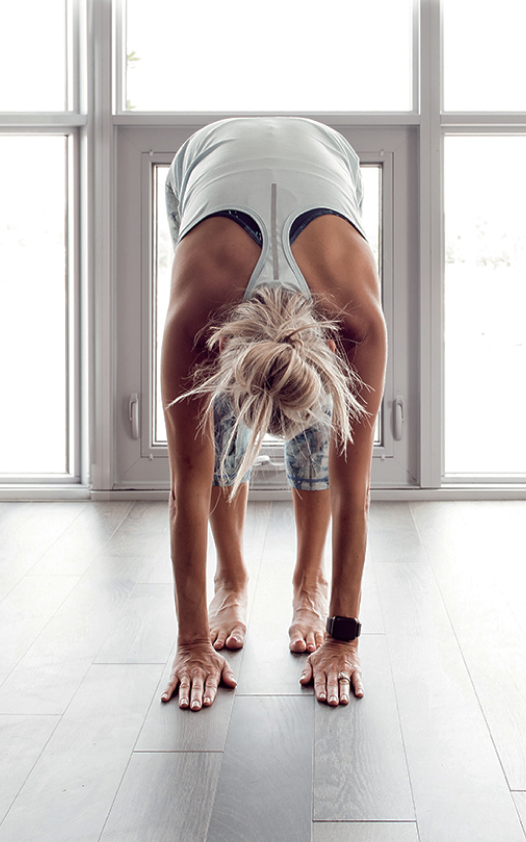 It's never too late, or too early, to pursue that thing you've always wanted. Some people may not understand, and that's okay, but ultimately you only live one life. Don't let the things people say to you alter your future OR your happiness.
Where to Learn
The Whole Health Project
The Whole Health Project is one of the best and most wholesome organizations I've found online that teaches Breathwork and Yin Yoga. Not only are Lucy and Rachel authentic teachers, it's obvious they truly love and believe in what they do.
25-Hour Online Breath Coach Training
50-Hour Online Yin Yoga Teacher Training