About Arushi Nair
"Hi everyone, my name is Vinks. Welcome to my world where possibilities for creativity and imagination with art are endless!"
Arushi Nair, lovingly called Vinks is a seeker of versatility when it comes to arts, on a constant quest of relishing on mixed media works. She always believes in self learning and fostering an inquisitive mind in order to be a bearer of expertise. She always drew inspiration from the things around her, trying her best to enscribe them on the gazette laying around. She resides in Bhopal, MP, the city of lakes and her creative soul continues to thrive.
As a young artist, she always found colours fascinating, the beauty of brush strokes enthralled her, providing her a fruitful satisfaction when gawking at the final exhibit. She'd taken part in numerous inter school art competitions and has won few awards that she cherishes till date. As a science enthusiast, the anatomical framework had always baffled her which in turn led to her learning human anatomy and character designing. A median in digital art, she's a self taught procreate user, who still has scopes of improvement.
She's been selling art prints since 3 years now and have been showered by wonderful, satisfying and supportive comments. This has always pushed her to unlock new doors.
She's currently in the 3rd year of Med School, Nursing. She is immensely inspired by her family, especially her mother who forms an impact in her work with the constant ray of support.
Vinks strives to create a difference, even if it's the most smallest of all change with an art that radiates positivity thought.
It's as she claims :
" i paint my way calm, soft brushes and taut canvas, lulled by my visions!"
SOLD ARTWORKS
A gallery of sold ARTWORKS. If interested, prints can be made.
Hey there guys! This card is really, REALLY special to me as this one features the sold ARTWORKS that I had made on commission. I had an amazing time making them all, and I've put my heart and soul in making each one of them. I'm highly greatful to the amazing souls who choose me to commission their needs and also patiently waited for it's arrival. Each and every artwork gets a little personalized note from me as I believe it adds in more love and warmth. Although we may not know each other, but we're still connected through art for the rest of our lives. I'm humbled to the ones who took time to send in feedbacks on my email and Instagram, I love going through them all and they motivate me to flourish with full grace. Thank you, thank you very much.
Although the original ones are sold out, if you desire PRINTS can be made of the ones featured below.
There is a customised special HAPPINESS JAR in this series of sold works that I had the utmost please in making!
Once again, thank you and welcome for all the love and support.
Handmade with love ♥
Vinky
Find all my digital artworks that are up for sale, here that can be purchased in the dimensions you want!
This is a gallery-quality art print on 100% cotton rag archival paper, printed with archival inks.
Each print can be bought in various sheet sizes and features a minimum One-centimetre border. Share them on soft textured surfaces with beautiful colour reproduction. Each card is packed with kraft paper and wrapped with bubbles wraps for protection.
VTH
Eric Nam
IU
Bright
Win
Suenghoon
Changsub
Saena
Customized portraits
Want a portrait of yourself or your loved one?
Don't you think gifting someone their own portrait rather than sending them chocolates would be a creative way of showing your affection towards them? Well, I totally recommend this! Getting yourself sketched or painted is a wayyy genuine than making yourself a collage and hanging it on the wall.
Art brings out a serene beauty within yourself. And I'd like to help you there. Dm me on my instagram, any picture that you want sketched or painted. Be it on a piece of paper or a canvas, it'll be laminated or mounted respectively.
Prices :
719 INR - Pencil sketched portrait
899 INR - (on paper) Painted
Painted on canvas - depends on the size of the canvas used, starting range from 500 INR (negotiable)
For digital commissions, I'll be pricing them after I get the reference.
The making charges mentioned above need to be added with the sizes mentioned below. This doesn't apply for the canvases as those would be directly discussed with me through call or email.
A4 SIZES ONLY AVAILABLE
Kindly check out the shipping card to get the details.
Will take 3 weeks max to get them done.
DM TO PLACE ORDERS
Recommendation #1

Recommendation #2
Who doesn't want to be pictured with your bias?
Let's make that dream come true! 💛
Materials:
- White 90 lb (190 gm) Artistic Paper
- Laminated
- UV Archival Varnish and wax for Long Lasting Conservation
Prices—
699 INR for A4 sketch
899 INR for A4 digital painting
DM on my Instagram for more info!
Embroidery Hoops (colour+bnw)
100% embroidered with cotton fabric and cotton thread!
•••Embroidered art is an easier way to add a distinctive decorative element to room, table, and more. It makes great gifts for friends and family, as well as a special treat for yourself.
•••This hoop is ready to be shipped with 2 weeks of processing.
•••The contours are well closed inside, there is no fabric sticking out of the hoop.
•••I also take personalized requests! So don't hesitate to send me a message if you have an idea! Let's find the most personal model for you and your loved ones.
Prices:
° 6 inches for ₹999
° 8 inches for ₹1998
° 12 inches for ₹1299
Recommendation #1
Recommendation #2
Recommendation #3
Anime themed bookmarks
Konnichiwa Minna! This card is dedicated to all my anime otakus, dweebs and trashes (whatever you wanna be called) Make one for yourself or give it your bibliophile Otakus Tomodachi who brighten up his/her anime soul! Price: 249 INR (shipping excluded) for sketch, and 289 INR for colour/painted bookmarks. All bookmarks would be laminated and adorned with tassells. Customization are available too. Have multiple orders or queries in mind? Hit that DM button below and let's start kawaiiiii (〃゚3゚〃)
Wanna gift yourself or someone some expression?
Be happy and spread them too! 💥❤️
A positive attitude helps you cope more easily with the daily affairs of life. It brings optimism into your life, and makes it easier to avoid worries and negative thinking. If you adopt it as a way of life, it would bring constructive changes into your life, and makes them happier, brighter and more successful.
With a positive attitude you see the bright side of life, become optimistic, and expect the best to happen. It is certainly a state of mind that is well worth developing.
This is a jar filled with 30 creative and interesting positive vibes, something to pick up every morning before you start your day! You can even gift this to someone to spread some aesthetic vibes!
Customized or personalised, both are available.
You are welcome to leave the lettering to me or can even send me the quotes you want in your happiness jar. Anything is possible with this one little gem, so order away ❤️❤️
A jar with 30 pieces - 1999 INR
Landscape Bookmarks (laminated and with tassels)
Beautiful laminated bookmarks to adorn that good read!
Introducing handmade bookmarks! (LANDSCAPE VERSION)
Each of these bookmarks is hand-painted with watercolors and have ink details to create an abstract landscape that is purely unique from one bookmark to the next. These will be printed soon, but there is only ONE original for each bookmark, making these a special gift to give the book lover in your life.
The bookmarks are painted on bristol paper, making them a bit more durable, and all buyers have the option to laminate so you can be sure the artwork will remain protected through rainy weather, tiny fingers, and even tea spills.
* Iridescent Bookmarks *
A few of these bookmarks have been painted with iridescent watercolors, which give a slight metallic shine when held up to the light.
Sizes vary with each bookmark, but the shortest ones are approx 5.5x1.5 and the longest ones are approx 7x1.5
Prices:289 INR (+15 for lettering)
Kpop Themed Bookmarks (laminated)
Handmade Kpop Bookmarks to let you be close to your BAIS while reading!
Being a multistan, it's very difficult when we have to narrow down which album or Fanart to buy as they're so many talented, dope artists out there. A bibliophile myself, I'm sure there would be countless spirits like me who'd just LOVE some cool kpop themed Bookmarks. And here we go, I made that possible, lol.
These bookmarks are personalized and customized. They are available as prints and also as original handmade ones.
Prices:
249 INR (pencil sketch)
299 INR (painting)

(+30 for lettering of one sentence.)
DM to place orders
Handmade bookmarks : Florals
Floral themed handmade bookmarks | watercolour | 250 GSM, laminated | 299 INR per piece (+15 for lettering)
GET THEM HERE
FROND 🌿
Handmade bookmarks (leaf collections) original and printed versions
Hey guys ☘️
This is a range of customised botanical arts, particularly focusing on leaves. Being close to nature is always a fun way to escape from the mundane rush and spice of life. These bookmarks were made keeping in mind the serenity that hovers over you when you see them. Keep it between your study materials or diaries to give you a shade of warmth and love. ☘️
Original and printed available.
Laminated.
Tassels attached.
Customizations available.
Price : 309 INR handmade,
(shipping excluded) +15 priced for every additional botanic illustrations.
All of the mentioned ones are carefully hand painted, on 250 GSM paper and the printed ones on Kodak glace paper, laminated with a protective sleeve packaging (tassel attached)
Do check out the shipping details on this same website.
A6 Watercolour postcard (original & prints versions)
Discover your positivity.
Laminated handmade/ photographic print postcards | customized
In need for some optimism? grab these beautiful A6 postcard for yourself today!
They are even available as prints with full colour illustrations to light up your surroundings and pour positivity whenever you look at them!
Both the original and printed versions are 14" x 21" and come with Kraft envelope and a lamination sleeve. Each postcard is individually handpainted making them unique and slightly different each time. They are customised so just let me know what special message you would like.
Size : A6 (borderless)
Sketch illustrations : 369 INR
A6 Polaroid painting : 399 INR
An additional +20 for lettering
A6 lettering/quotes : 439 INR
Frame the handmade or the print to decorate your room, or use it as a real postcard to send to your loved ones.
Interested in multiple quantities or have more queries? Feel free to message me and I'd be happy to help you out. Check out for site for additional designs and products. If you have something different in mind, I'd be happy to check that out for you. Dm me on my ig with the details.
K-pop fanart— Originals/Prints
Sketched, Printed and painted — Customized.
Hey hey! This is my favorite section and I bet all my multistans would agree as well. This card majorly showcases digital and traditional fanarts works printed on Kodak 180 glace paper, available in A6, A5 and A4 sizes. They are packed in a protective sleeve packaging
Price :
A4—
Sketch : 329 INR
Painting : 349 INR
A5—
Sketch : 359 INR
Painting : 369 INR
A6—
Sketch : 379 INR
Painting : 389 INR
(additional members would be charged 99 INR more)
Choose yours carefully. DM or email for queries.
Discounts are available too! DM for that!
These prices are exclusive of shipping charges!
All the prints are numbered and signed by me.
The Originals would be laminated.
Kindly check out the shipping card on this website for the shipping process.
Personalized freebies available for ordered exceeding 5000 INR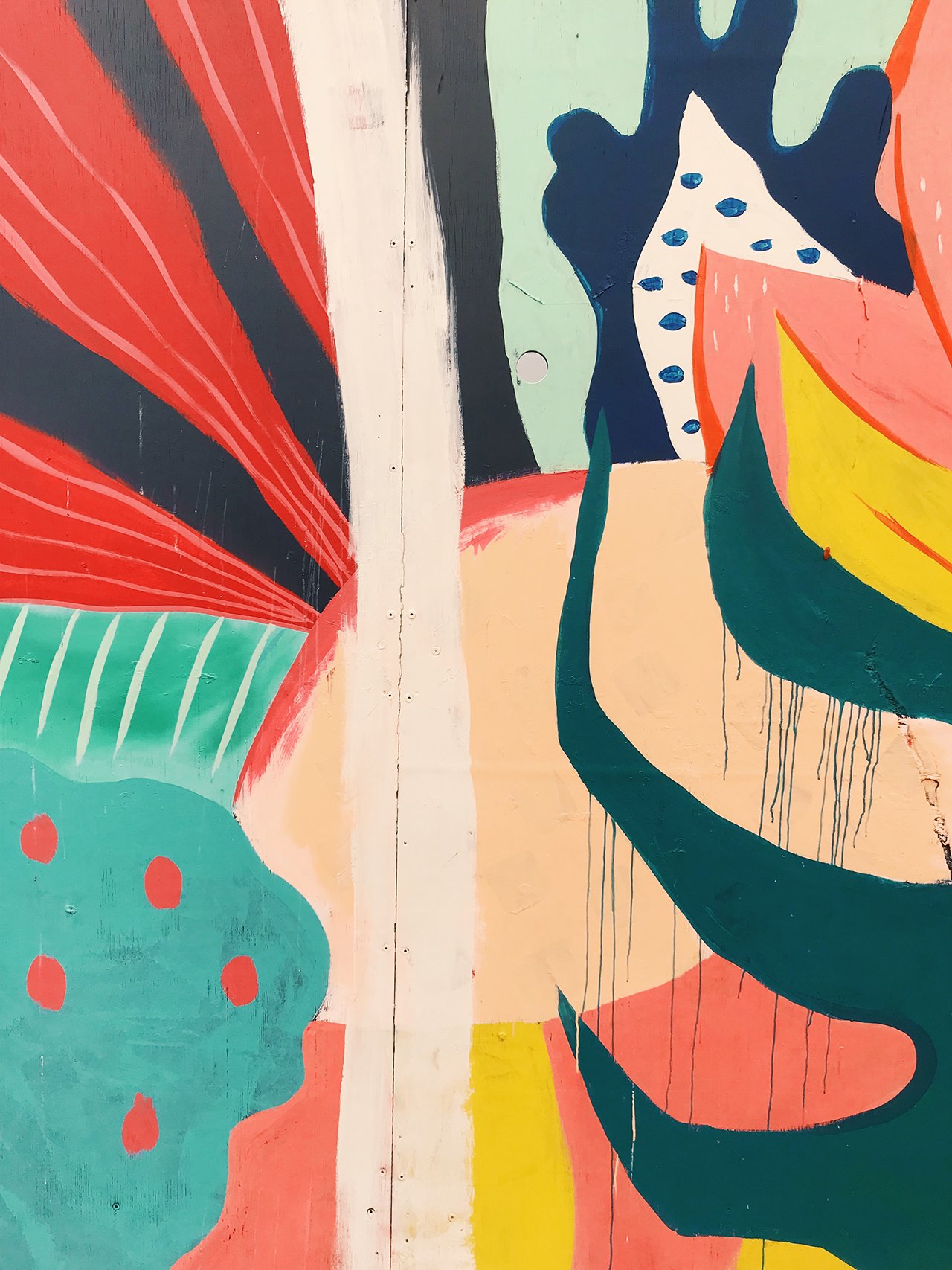 Paintings - Prints and Canavs  —
Calling out all paint lovers! Here's the best deal!
The following can be bought as prints and can get gifted as a postcard or simply used as a form of therapy for all the paint lovers. I love experimenting with mixed medias and so in this card, you'll see a range of different styles.
Price :
((Painting on textured sheets))
A4 - 499 INR
A3 - 699 INR
A2 - 799 INR
A1 - 1099 INR
On canvas - depending upon the sizes, starting from 699 INR.
Kindly check out the shipping card too see the shipping details.
Shipping details
Here is a very detailed description about how my shipping process works.
The shipping process is carefully calculated keeping in mind the time and effort taken for bringing the best quality work your way, the transportation and the items ordered.
In case of any queries, you all are free to dm me on my instagram handle it or email at : arushijbswag@gmail.com
Socials
Where can you buy art?
---
Follow me on my instagram handle and dm me your queries for the buying process!